Best online casinos to play blackjack in 2023
Blackjack decisions and actions you can make 📝
💡 What are blackjack hand signals, and why are they important?
Hands signals in blackjack allow you to gesture to the dealer, telling them what move you wish to make without speaking. This is handy if you're shy or if you want to look like a seasoned pro. You can use hand signals in all single deck blackjack, double deck blackjack games, and even high limit blackjack.
However, you will typically only find these in land-based venues. The dealer can't see you when you bet online. If you want to be a formal, skilled blackjack player, look at all our blackjack hand signals (common worldwide) below.
Notable hand signals used in Face-Up Blackjack ☝️
The hand signals used when playing blackjack can vary depending on the game you are playing. Face-Up Blackjack is also known as Double Exposure. Here, you can see both the dealer's cards.
Here are the signals you need to learn for this game:
Hands signals for Face-Down Blackjack that you need to know 👇
Face-Down Blackjack is the most conventional format for blackjack games, even multihand blackjack options. Here, just one of the dealer's cards is visible, and both of yours are dealt face up.
Blackjack hand gestures here include:
More top etiquette and rule tips for betting on blackjack 💪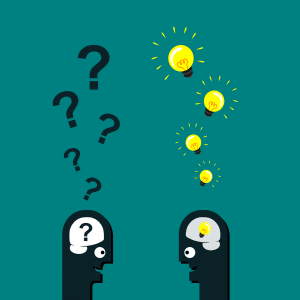 ✅
Only "buy chips" between hands and be sure you have money on hand. Don't start counting it out during the narrow betting windows.
✅ Never ask other players to change your money into smaller bills, and don't expect "change" from the dealer.
✅ Don't touch your cards when they've been dealt face-up unless you are prepared to use hand gestures.
✅ If you believe the dealer doesn't understand you, then make your intentions clear by announcing your move.
✅ You can only "touch" face down cards. Even then, you should only use one hand to do so.
✅ When using "two fingers" to gesture, be sure you don't use an offensive combo. This goes double in the UK, Canada, or Australia.
✅ Don't tap the table with your middle finger.
✅ Blackjack gestures aren't solely for entertainment and professional appearances. It won't make you a better player.
✅ Always show your dealer respect. Not all blackjack games use hand gestures, and some variants have different rules. Don't get angry if your dealer doesn't understand.
✅ Watch a blackjack game take place from afar first. See how other players make gestures (if they do so at all) and learn from them.
FAQs: Your questions on blackjack hand signals answered 🤷
There can be several, but the most common one is to draw a line (with your finger) horizontally behind your chips. However, most players still announce their surrender verbally, to be sure.
Learning when to double down in blackjack with hand gestures depends on the game you are playing. You will either put down a bet equal to your first (face-up games) or turn over your cards (face-down games). Both actions are followed by a gesture using a single finger.
In face-up games, just wave your hand over your cards. In face-down games, pop the cards under your chips, but don't mess about with the cards in either scenario.
No, and you can't do. Mobile blackjack, live dealer blackjack or RNG (random number generator) online blackjack games are played from a distance, and the dealer can't see you in any of these games, so using hand gestures is pointless online.
The dealer may use hand gestures, but they seldom tend to mean anything. They may use elaborate hand gestures on their cards (face-up or when dealing) or can stylishly slide your cards to you. However, these don't constitute blackjack dealer hand signals, as such.
Put your signals into practice by playing blackjack today
Now that you know how blackjack hand signals work, it may be time to learn how to make money playing blackjack with our guide. After this, you can put everything you've learned into practice in the best land-based casinos.
Las Vegas' blackjack hand signals are primarily the same ones used globally, so no matter where your local brick-and-mortar casino happens to be, you can put your newly learnt hand gestures to the test.
🚩Other similar articles you might like