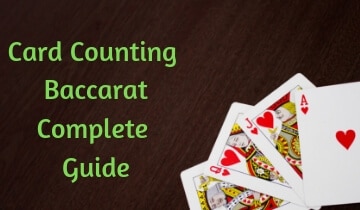 Ed Thorp developed a simple card counting system back in the 60s, and changed the world forever: Since he was massively successful, every gambler in the world tried to copy his tactics. Mr. Thorp developed his strategy actually for blackjack, but the basis of it can be applied to baccarat or mini baccarat online too: If you know which cards are left in the deck, you can make a better prediction about your opponent's hand. Card counting works in almost all deck-based games, and whenever somebody mentions baccarat strategy, card counting in baccarat comes up. Well, there are card counting systems that can work and some of them can be used even by beginners – in other words, there are simple methods that can work to "beat" baccarat.  But, how useful they really are? Can you really beat the odds by counting cards in baccarat? Is available also in the baccarat squeeze situation? In this article, we will answer all of these questions and more and give you a couple of baccarat card counting tips.
The Special Offer by Analyze
Special Offer From Zet Casino: Get 15 Free Spins (No Deposit) at Queen of Gold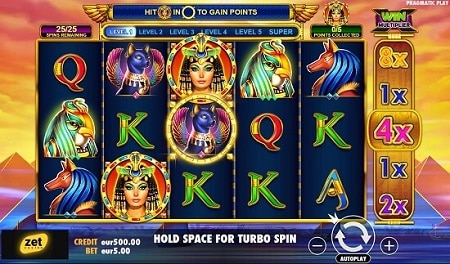 Don't miss this offer! Sign up your free account now from our site and receive 15 Free Spins (No Deposit) at Queen of Gold Slot (Pragmatic). For the 1st Deposit you get up to €500 + 200 free spins.
Baccarat Card Counting Strategy Explained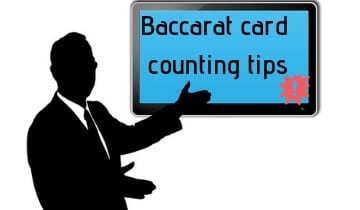 Among the baccarat betting systems, card counting may be the only one that gives a real advantage. Some players will say that baccarat is not a countable game but this is not entirely true: Unlike slots and roulette, every card game can be "counted" and this will always give you an advantage. Granted, baccarat card counting is not as effective as in blackjack (where systems like the Zen count blackjack are successful), but still, it will increase your winning chances by giving you an idea about the cards in your opponent's hand and thus taking your mind off he question "Do you take insurance in blackjack?"
But why? How can a baccarat count improve your chances? Here is a simple example to answer this question: Each deck consists of 52 cards. Let's say we put out 5 cards – 47 left in the deck. Not an advantage but let's think we put out 50 cards this time: Only 2 cards are left and we already know which ones they are. In other words, if you can count (and remember) the first 50 cards, you will know what will be the remaining cards are.
This is the basic of card counting and Mr. Thorp developed his entire system according to this. Unfortunately, casinos are also aware of this system and they use at least eight decks in baccarat in order to prevent card counting. Unless you are a mathematical savant, you can't remember that many cards. But, you can assign a value to card groups – all you need to know is how many high or low cards are left in the deck. As baccarat rules states, there are three-bet types in the game, and the basic idea here is, if high cards are left in the deck, the player has a better winning chance. But if the deck consists of low cards, the banker has a better chance of winning. So, there is no need to remember all of the dealt cards: You should just try to "calculate" how many high and low cards are left in the deck, and there is an easy way to do this: Take a look at below to see how a simple baccarat card counter works.
How To Beat Baccarat By Card Counting: Practical Examples
Let's answer how to baccarat card counting question with a practical example. Note that this free baccarat strategy system is pretty basic, and does not require to use a baccarat card counting software. You can do all calculations mentally because this card counting system does not ask you to remember the cards themselves. Instead, you make basic subtractions and additions.
Our Best Casino Picks
1XBET Casino

1XBET Casino has awesome online casino games from trusted providers. Get a big casino welcome package up to €1500+150 Free Spins from 1XBET.
Powbet Casino

Enjoy the sensational bonuses and promotions to give a boost to your gaming balance at Powbet Casino.
Welcome Bonus: 100% up to €500 + 200 Free Spins
Here You Can See How Card Counting Process Works:
10, J, Q, K
WHAT TO DO
Neutral – don't do anything
And so on… As you can see, there is no need to remember the cards. This baccarat strategy only asks you to do basic calculations. Now, if the result is 16 or higher, you should bet on the player. If it is 15 or lower, your bet should be on the banker. Simple, right? This baccarat card counting values system can be used by everyone and you don't need to be a mathematical savant in order to understand it. The result of these calculations gives you an idea about which side is more likely to win the round and it works, to an extent. Since we did not make a "real" baccarat card counting, this strategy won't guarantee the results every time but it will still be better than playing by "luck". This is the most basic baccarat card counting formula that can be used by anyone but it is not the only one: There are other card counting methods too, which we will mention below.
Other Card Counting Systems For Baccarat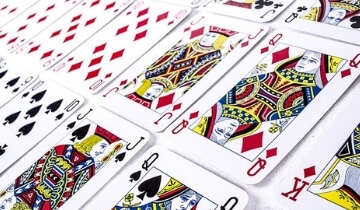 Some baccarat games, especially the ones of Asian origin, offer a fourth betting option: Insurance bet. This is a way of ensuring natural 8s and 9s, which means the player can insurance a round if the first two cards of the banker are 8s or 9s (or vice versa). Doing this will allow you to see the first two cards dealt, so the counting will change too.
This is called card counting baccarat side bets or baccarat insurance card counting. In the card counting baccarat tie bet, all cards except 9 have negative (-1) values. Only the 9s are worth 12 points.
Here is a simple rotation:
In the first hand, we get 3, 4 (-1 + – 1 = -2)
In the second hand, we get Q, 5 (-1 + – 1 = -2 / -2 + -2 = -4)
In the third hand, we get 9, 2 (12 + -1 = 11 / 11 + -4 = 7)
In the fourth hand, we get 8, 10 (-1 + – 1 = -2 / -2 + 7 = 5)
And so on… The overall values are the same, if the total is under 15, bet on the banker. If it is over, bet on the player. The famous Mr. Thorp also developed a specific card counting tactic for baccarat: This system uses different values for player and banker bets, and you need to choose accordingly. The values you need to know are shown in the table below:
Best Online Casinos for Using Card Counting at Baccarat
Mr. Thorp Specific Card Counting Tactic for Baccarat
So, if you want to bet on the banker, you should do your calculations according to the right side column, for example. Mr. Thorp states that this system gives a slightly better house edge in baccarat, but also mentions a downside: It takes too many rounds for the strategy to become effective.
Does Baccarat Card Counting System Work? Pros And Cons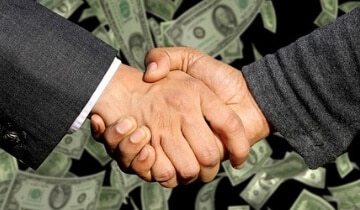 Simply put, yes – this is the good news. As mentioned above, all card counting systems work in most casino games,  including baccarat. If Casino games are your weak spot we've got just the article for you! Come check out our Online Casino Games Guide. You can try playing a live baccarat game at online casinos with live dealers and see how effective they are. The bad news is, card counting is not as effective as it is in blackjack. There is a very simple reason for this: In blackjack, the cards that favor the player are easily recognizable. In baccarat, however, both sides (player/banker) are the same when it comes to favorable cards.
This does not make card counting ineffective, but it makes the system "longer". In other words, you can start making a profit after a couple of rounds in blackjack. But card counting baccarat will need much more rounds until you start to make money: In other words, you will need a much bigger budget. And since both sides are equal in this game, counting cards will never be 100% effective. It will increase your chances, sure, but will you able to last until that happens? That's why most of the casinos allow you to use a baccarat card counting calculator on the table: They know even if you can perfectly count all cards, you will still need a lot of time in order to make a profit. (And yes, you can use baccarat card counting apps and take notes while playing baccarat in casinos, this is perfectly legal.)
Advantages & Disadvantages of Using Card Counting at Baccarat
You can apply with success respecting the tactic
It is easy to learn to count card
Sometimes you have to run many rounds to be effectiveness
Conclusion: Baccarat Card Counting Will Increase Your Chances
As long as you can back yourself up until you see the results of card counting. And no matter how successful you are, the profits will never be as high as in blackjack – this is due to the rules of baccarat, and there is nothing you can do. Nevertheless, even the slightest increase in chance can tip the tables in your favor, and card counting does exactly that. As we always say, it is better than trusting only your "luck". Play a couple of baccarat online games and test all of the card counting methods we mentioned in this article by yourself. Read our casino reviews to find the best places to do this (and don't forget to take advantage of casino bonuses). We are one of the best online baccarat sites around and we will keep informing you about this game: Visit us often to see the latest tactics, tricks, and strategies. Make sure you also check out our Baccarat Banque and Punto Banco strategies. Good luck out there!