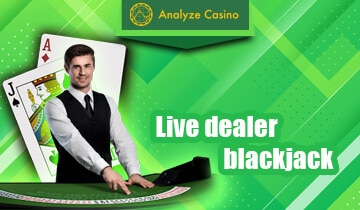 Blackjack is the most popular card game and the best way to play is against real croupiers. If you are new to live dealer blackjack, this guide will teach you how to master the art of playing it.
We highlight the best live casinos and provide useful insights into online blackjack real dealers' games. This card game has one of the best returns to players of all casino games, so in the long run, you have a better chance to win.
Keep reading to learn how to play live blackjack and also check out our guide about online baccarat casinos.
Best online casinos to play live dealer blackjack games in 2023
How to find the best live dealer blackjack casinos in 2023
Online vs traditional live dealer blackjack
How do you play live dealer blackjack?
The beauty of live dealer blackjack is that the game is extremely easy to play. If you are familiar with the classic game played against the algorithms you'll have no problem with the online casino live blackjack.
Step 1
Place your main bets and optionally, side wagers.
Step 2
Two cards are dealt to you and one to the dealer.
Step 3
Hit or stand depending on your cards total.
Step 4
Double down or split pairs if permitted and desirable.
Step 5
Optionally, take insurance in case the dealer shows an ace.
Step 6
Dealers reveal their cards and you win if you're totally is closer to 21.
How to play live blackjack games on mobile?
Best tips & tricks for live blackjack casino online
Use proper blackjack money management – commonly referred to as bankroll management this is the ability to adjust the stakes based on your bankroll. Don't bet more than 5% of your budget on any hand and ideally decrease the ratio to 3%.
Always split Aces and sometimes 8s – always split these pairs in online blackjack live dealer real money games. Splitting aces should be the rule because you have a good chance to make 21 with a 10 value card. Splitting 8s depends on what the dealer shows in the blackjack game live.
Pick live online blackjack where the dealer stands on soft 17 – these games are better than live online blackjack versions where the croupiers only stand at hard 17. The house edge shrinks by 0.22%, which is important in the long run at high limit blackjack.
Play games with double down options – while you shouldn't double your bet until you win, choose games that have this mechanic. You should play at high roller casino sites that allow you to double down on any cards not only aces and tens.
Use blackjack tournament strategy – if you play in a tournament, you need to adjust your tactics accordingly. You need to win individual hands but also ran higher than your counterparts. Pay attention to what competitors are doing and adjust the risks consequently.
Main rules and side bets in live dealer blackjack
Live dealer blackjack casino games use the same simple game mechanics as those played against the algorithms. Furthermore, you can expect the same set of rules at an online vs real casino. The goal is to make a hand as close as 21 as possible without getting busted. You win if your game to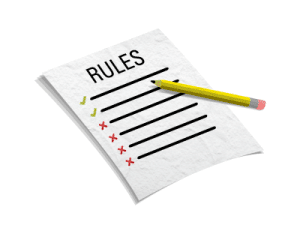 tal is higher than the dealer's and are paid 3:2 if you make a blackjack.
The main rules state that you get two cards facing down while the dealer has one. Depending on the initial totals and what the dealer is showing, you can hit, stand or double down. If you are dealt pairs you have the option to split them but then you only get one card.
Online blackjack real money live dealers games and those played against software, have different rules regarding the limit at which croupiers must stand. In the best live blackjack games, they stand at soft 17, while in other games they only stand at hard 17.
Effective strategies for online blackjack with live dealer
If you are a live dealer blackjack enthusiast, you should play by the numbers rather than int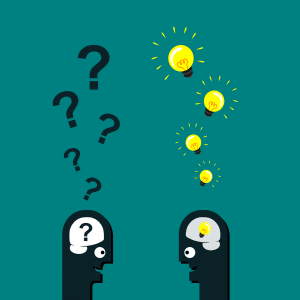 uition. In addition to using proper bankroll management to help you with online casino wagering, rely on proven strategies.
Whether you play on fiat currency, enjoy bitcoin or dogecoin blackjack, or simply play for fun, blackjack charts come in handy. These teach you when to hit or stand based on your two cards and what the dealer is showing. In long term, the numbers don't lie and you boost the odds of winning live blackjack games.
Insurance and surrender are two game mechanics that should be considered. We never recommend taking insurance in casino live blackjack, because of the high house edge.
When to surrender in blackjack is a different question that is worth analyzing. You should do it at 14, 15, and 16 if the dealer shows a 10 and surrender a hard 4 when the dealer has a soft 17. It is also wise to surrender any 5, 6, 7, and hands from 12 to 16 if the dealer shows an ace.
Other gambling strategies that might interest you:
Key things to know as a live dealer blackjack player
Casino live blackjack Pros and Cons
Same thrills as land-based blackjack games
Compete against real croupiers
Watch the games as they unfold through live streams
Live chat to talk with your peers and croupiers
Exclusive live dealer blackjack bonuses at some casinos
Only available on real money
Frequently asked questions about online blackjack with live dealers
This is an option if you are good at it, but six decks of cards are used, so it will be very difficult.
You are totally safe playing the game online if the casino is licensed and regulated.
This game has the best return to player of all card games, but casinos are favorites due to the house edge.
You can play live blackjack on smartphones and tablets in the browser or through a dedicated app.
Strategy is essential to be successful in the long run and you should base your decisions on mathematics.
Enjoy a high RTP game with live dealer blackjack
Blackjack is the best paying card game and the live dealer variety is the ultimate choice at online casinos. You can play live dealer blackjack and compete against a tiny house edge if proper strategy is used.
Enjoy the thrills of brick-and-mortar casino games and interact with fellow players and croupiers. Use the advice in our blackjack live dealer guide and you will have a better chance to win during each session.