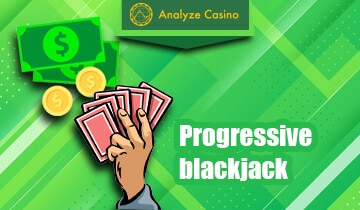 Progressive Blackjack is one of many online casino games that you can expect to play whereby there is a sniff of a chance of landing a jackpot prize. As its name suggests, that prize is uncapped at comes via a side-bet.
Does Progressive Blackjack betting work, though? How do you win at Progressive Blackjack? Well, that depends on the version of Progressive Blackjack you are playing.
In this guide, we'll walk you through the game, how to bet on it, and what you can expect. If you're ready to begin, read on to find out more.
Best casinos in 2023 with plenty of progressive jackpots
Progressive Blackjack – Where did it come from?
How does Progressive Blackjack work?
Playing Progressive Blackjack isn't much different from playing any conventional blackjack game. There are only subtle differences in gameplay. For the main game, you are trying to beat the dealer's hand, as in any blackjack variant.
However, Progressive Blackjack betting involves a side-bet, and that's where you have the potential to win a progressive jackpot prize. Unlike other titles, this is not one of those high roller casino games that cut low-betting players out of the market. You could potentially land a top prize even with dirt-cheap side bets.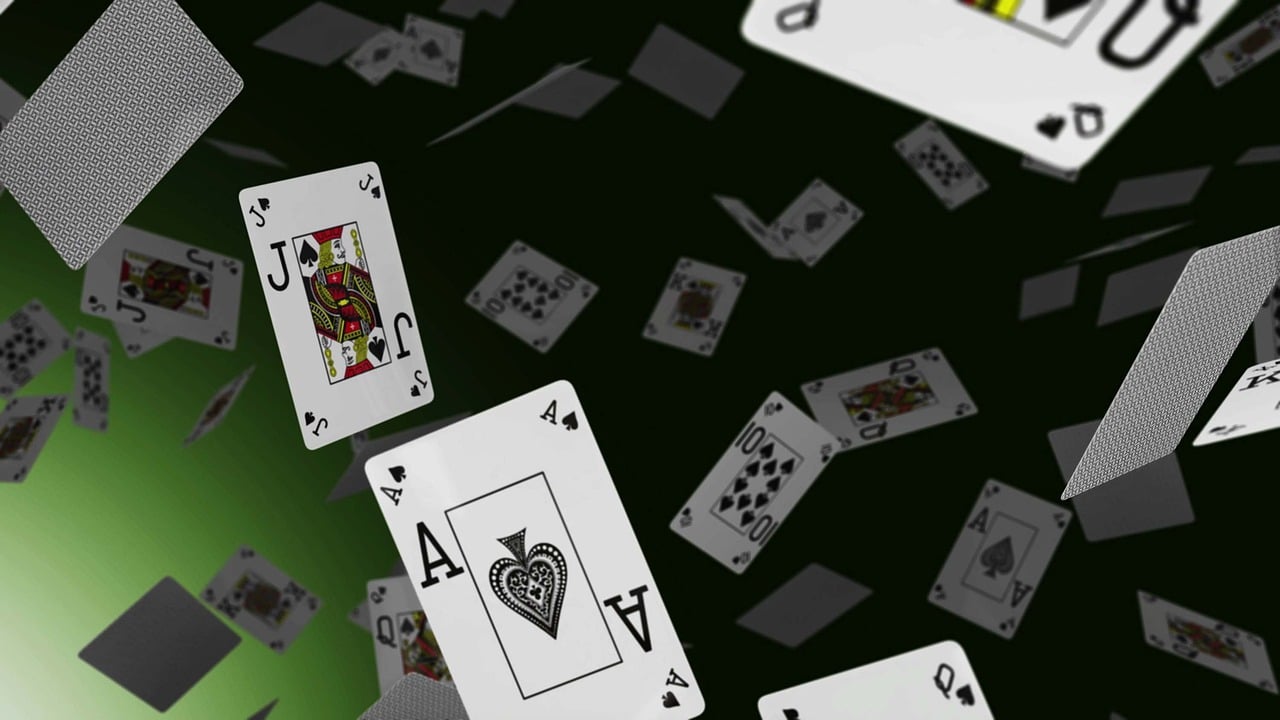 How to play Progressive Blackjack
If you're wondering, "how to play Progressive Blackjack?" we're here to help. On the face of it, betting on Progressive Jackpot is no different than playing a conventional game of European Blackjack. Here's what you need to know about the basic game:
A total of six decks of cards are used in Progressive Blackjack.
The dealer stands on all 17s.
You can only double down on a total of 9, 10, or 11.
You are only allowed to split once, so re-splitting is not permitted.
You can double after a split.
The dealer peeks and surrendering is permitted.
The best tips and tricks to land a progressive win when playing blackjack
Before you start betting on Progressive Blackjack, we have a few words of wisdom to offer bettors. Here are a few things you may wish to consider before diving into the deep end, such as…
The Progressive Blackjack side bet is not mandatory. You are under no obligation to play with this bet. If you choose not to, the game is essentially played as a European or Classic Blackjack variant.
Some casinos are only going to offer you one version of the game. Be sure that you check out which game you can play before you sign up there.
There is a Progressive Blackjack betting chart that you can find online. Like blackjack basic strategy charts, it details the moves you can make given the cards on the table. If you want to learn when to surrender in blackjack or when to double down in blackjack, these charts are ideal.
Do you take insurance in blackjack? We don't recommend it, and we can say the same thing about Progressive Blackjack, too.
Progressive Blackjack games have nasty house edges compared to conventional blackjack games.
The odds of you landing four suited aces in a six-deck game are over six million to use. Think about that before placing a side-bet.
It is worth noting the value of the jackpot before you place a side bet. If few players are going for this bet, the prize will be quite petite. You then need to ask yourself if you stand a better chance of landing a progressive in other casino games for the same or fewer stakes.
Start betting on Progressive Blackjack today
Progressive Blackjack betting isn't remotely complicated. Here is what you need to do to have a stab at the jackpot on your next bet:
Pocketing winnings on Progressive Blackjack
We've explained how to win at Progressive Blackjack, but you may be wondering about the blackjack payouts you can land. In the basic game, you should expect to win the following prizes:
Beating the dealer with blackjack pays 3:1
Beating the dealer with any other hands pays 1:1
Insurance bets pay 2:1
As mentioned, scooping the top prize really depends on the game you are playing. For instance, in Playtech's and WGS' games, you'll need four suited aces (on the table) to win the jackpot, and those blackjack game's progressive odds are a terrible 1 in 6.45 million.
In Microgaming's game, you'll need three seven diamonds to win. In each case, the full progressive jackpot prize would be paid out. You don't have to have these hands yourself, but they will need to be visible in the cards that both you and the dealer hold.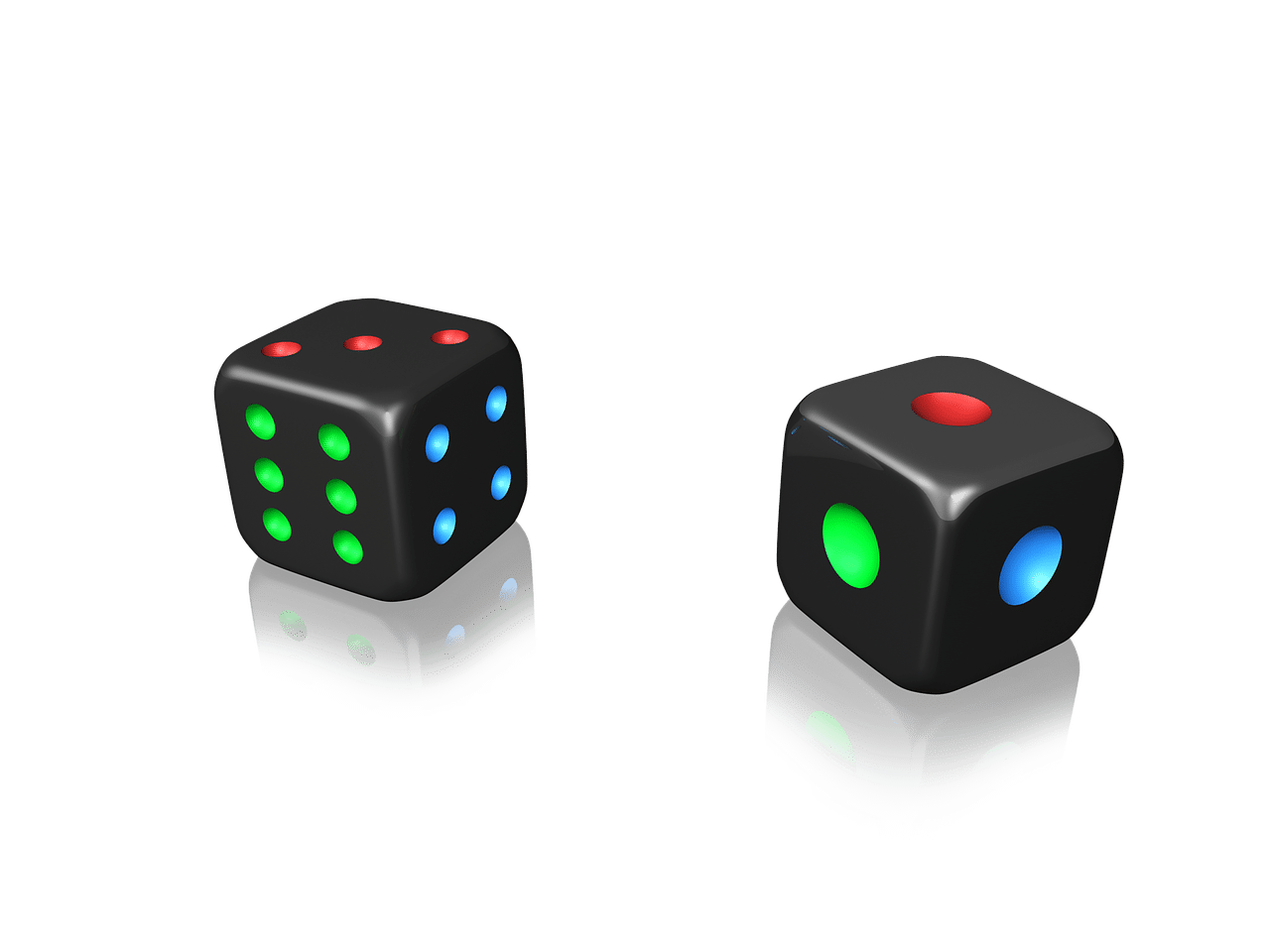 Walk away with special awards
Most Progressive Blackjack games come with several consolation prizes for p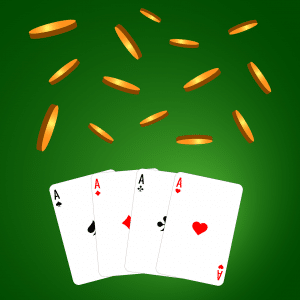 layers. We've explained how to win the progressive jackpot, but how do you get your hands on the other prizes in the game?
This is best explained using a table. Below, you can find the side-bet prizes in two of today's most popular Progressive Blackjack casino games.
Progressive Blackjack (Playtech)
Progressive Blackjack (WGS)
Four Suited Aces
Progressive Blackjack (Playtech)
Progressive Jackpot
Progressive Blackjack (WGS)
Progressive Jackpot
Three Suited Aces
Progressive Blackjack (Playtech)
5,000x a bet
Progressive Blackjack (WGS)
10% of the Progressive Jackpot
Four Unsuited Aces
Progressive Blackjack (Playtech)
2,500x a bet
Progressive Blackjack (WGS)
$2,500
Three Unsuited Aces
Progressive Blackjack (Playtech)
250x a bet
Progressive Blackjack (WGS)
$250
Two Suited Aces
Progressive Blackjack (Playtech)
100x a bet
Progressive Blackjack (WGS)
$50
Two Unsuited Aces
Progressive Blackjack (Playtech)
50x a bet
Progressive Blackjack (WGS)
$25
One Ace
Progressive Blackjack (Playtech)
5x a bet
Progressive Blackjack (WGS)
-
Wagering with Progressive Blackjack betting systems
It is entirely possible for you to play real money blackjack games and use progressive blackjack betting systems to do so. We'd recommend using a progressive blackjack basic strategy to help you predict what the best move on the table is.
However, there are other types of online casino strategy blackjack options out there. Some of the best casino strategies are those that cover blackjack money management, and we've highlighted two types below:
Top Progressive Blackjack variants you can play online
Like most titles out there, there are several variants you choose from when it comes to Progressive Blackjack. As we've detailed above, both WGS and Playtech alter the payouts you can win by playing the game. However, their two Progressive Blackjack titles are, by and large, the same. Microgaming has done things a touch differently while keeping the game within the Progressive Blackjack sphere or family of titles.
Microgaming's twist on the game is known as Progressive Triple Seven Blackjack. Here's how the progressive payouts work in that game:
Progressive Triple Seven Blackjack (Microgaming)
Three Seven of Diamonds
Progressive Triple Seven Blackjack (Microgaming)
Progressive Jackpot
Three Seven of Spades, Clubs or Hearts
Progressive Triple Seven Blackjack (Microgaming)
$1,000
Three Consecutive Unsuited 7s
Progressive Triple Seven Blackjack (Microgaming)
$250
Two Suited 7s
Progressive Triple Seven Blackjack (Microgaming)
$50
Two Unsuited 7s
Progressive Triple Seven Blackjack (Microgaming)
$25
Any Suited 7
Progressive Triple Seven Blackjack (Microgaming)
$5
*As you can see, you win fixed amounts for consolation prizes in this game, in contrast to Playtech's game, where the prizes are based on your bet. That's not the only difference, though.
This popular variant allows you to re-split aces but not double after a split. These are the opposite of the features you can expect in conventional Progressive Blackjack variations.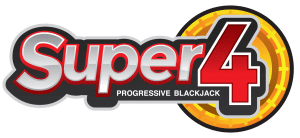 Super 4 is another example that you could choose. There is an optional side-bet here that pays out the top prize if you land a Royal Flush (of diamonds) in the game. There are other video table games with blackjack progressive bets, too. Some are essentially
high limit blackjack
games, while others are live dealer releases. There aren't many of the latter, so you may need to do a bit of digging to find the
best live casinos
out there on the net. We've got an ample array of recommended sites offering you such games right here.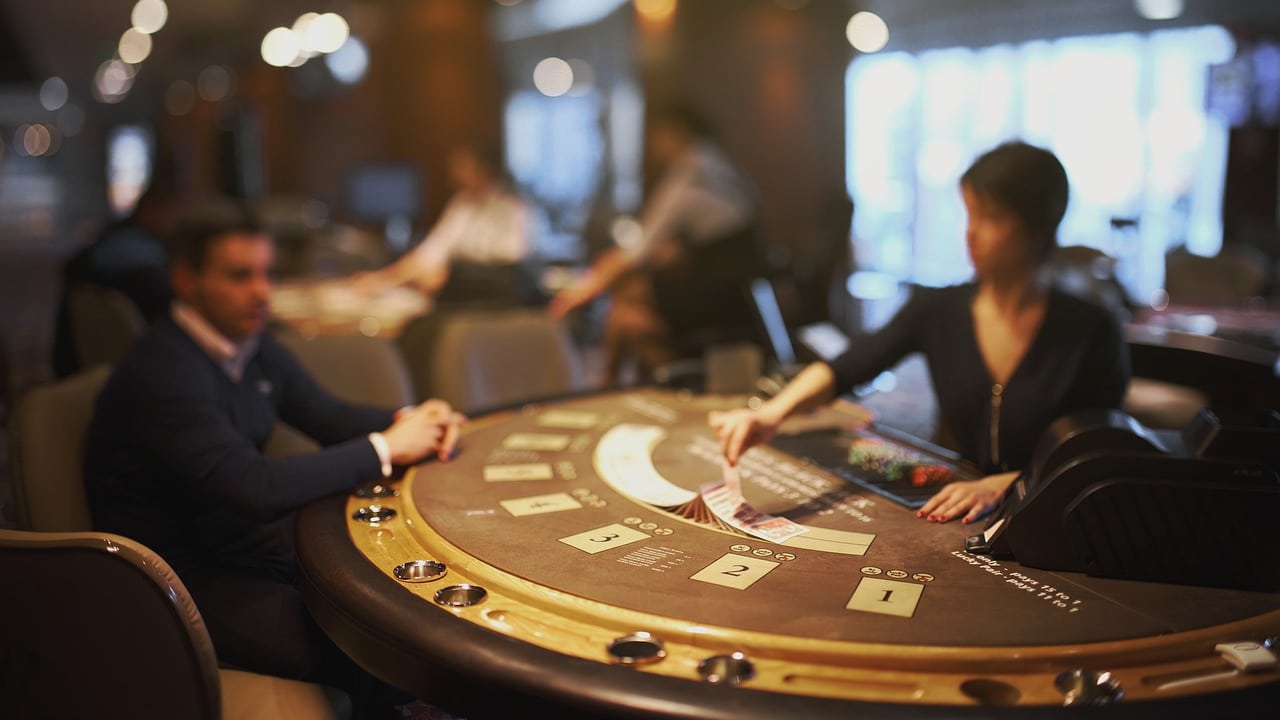 Banking options at casinos offering Progressive Blackjack online
Given the types of online casinos that Progressive Blackjack games tend to appear at, you should have no danger depositing (or withdrawing) using many of today's most popular online casino banking options. Some of these include:
Debit/Credit Cards

A popular method as most of us already does this is to purchase goods online. Deposit and withdrawal limits tend to be quite high with this option, and transaction times may be slower when cashing out.

E-Wallets

A generally speedy option all-around, e-wallets process fast deposits and withdrawals and are unlikely to come with the additional fees that you may get with credit/debit options.

Cryptocurrencies

Many reputable, licensed, and regulated sites now accept cryptocurrencies. These aren't yet mainstream in the online casino world, but they can process instant and near-anonymous deposits and withdrawals.
Bank Transfers

You don't have to process a bank transfer from your account. Instead, there are middlemen that securely process bank transfers and mask your bank account details from the casinos, often for a small fee.

Prepaid Options

Prepaid cards and vouchers are well-suited as gambling options. These payment methods do not require you to hand over any personal details, and they are the most secure methods around. However, you cannot use them for withdrawals.

Mobile Options

Like prepaid options, they are super secure. However, the problem with paying with phone credit or adding deposits to your monthly bill is that you cannot use these casino payment methods as withdrawal options.
Play Progressive Blackjack on the go
If you lik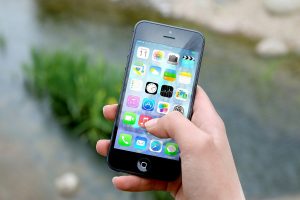 e what you see when enjoying progressive betting on blackjack, then you may wish to try it as a mobile release. Most titles (even those listed above) can be played as mobile blackjack games, with or without apps.
Either download the iOS/Android app at your casino or from its relevant app store or play Progressive Blackjack via your device's web browser at almost all mobile casinos.
Progressive Blackjack – The pros and cons
You can win sizeable sums of money playing blackjack
It is not super expensive to play with side-bets
There is a base game that is playable without the side-bet
Most top providers have a version of this game
Your odds of success aren't great
The house edge in these games is lower than in conventional blackjack games
Frequently asked questions about Progressive Blackjack in 2023
To win a blackjack jackpot in Progressive Blackjack, you're going to need to place a side-bet. After that, you need to have (with the dealer's help) whatever hand is listed on the paytable as the jackpot paying hand. In most cases, this will be a suited set of four aces.
The Super 4 Progressive Blackjack game is considerably different from the titles listed above. The top prize is won if there is a Royal Flush (of diamonds) on show.
The progressive prize is way trickier to win than the top prize in a traditional game. However, the basic blackjack game is no more difficult in a jackpot blackjack release than in, say, Classic Blackjack or European Blackjack.
Not at all. Blackjack players can wager whatever they like. However, the side-bet usually has a fixed value of either $1 or the same as your ante bet.
There aren't normally online casino wagering requirements in Progressive Blackjack. Instead, the criteria are that you must wager a side-bet and obtain (with the dealer's hand included) whatever hand is listed as the jackpot paying one.
Play Progressive Blackjack at Top Online Casinos Today
Progressive Blackjack unquestionably offers you something different to play at online casinos. If you think that this game of blackjack is for you, we've got an ample supply of recommended casinos for you to join.
If you want to learn more, don't hesitate to read our "how to make money playing blackjack" guide, or check our top game casino list to find the ideal place to play today.
Other articles blackjack related you might like: