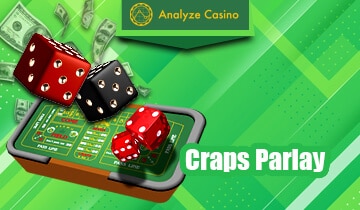 This article looks at the basics of craps, including craps parlay and other types of bets. Other aspects we cover are:  
      🎲 How to play craps for beginners
      🎲 The best strategies for craps 
By the end of this article, you should be able to play craps like a pro,  define some craps terms and give a detailed answer to what is parlay in craps. 
Top 10 online casinos in 2023 where to place parlay bets in craps
Short History of Craps
The most accepted theory is that  Sir William of Tyre invented the game in 1125 during the Crusades. He called it after a castle named Asart/Hazarth – later called Hazard. Hazard became popular in French taverns during the 17th century.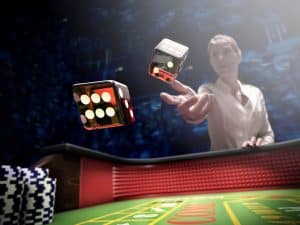 Since the game needed minimal resources, it could be played in informal settings. The name craps evolved from the French name crapaud, meaning toad. The name signified the original style of play – people crouching. 
Bernard Xavier Philippe de Marigny de Mandeville brough craps to New Orleans. The game was flawed, and players used the flaw to exploit the casino.
However, John H. Winn (the father of the modern craps) introduced the "don't pass" betting option in the 19th century to correct the flaw. 
How parlay works In craps
The objective of parlay craps is to take advantage of consecutive wins. This is followed by re-investing profits in the following bets. It is similar to a progressive parlay in sports. 
🔔 Here is a parlay craps example and the best way to bet on craps:
Tips to help you win at craps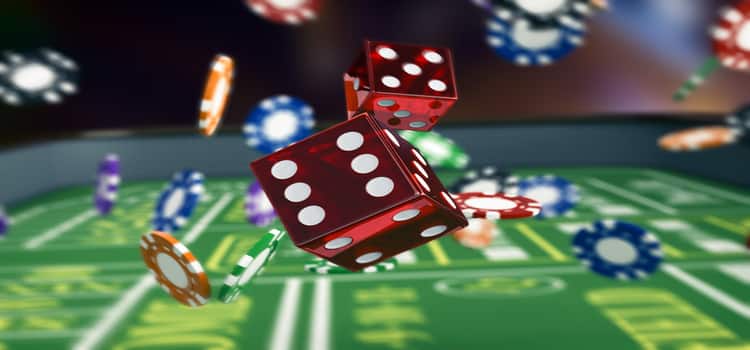 ✅ If the minimum bet limit on a table exceeds your bankroll, ditch the table – it will eat your bankroll. 
✅ Practice using free games on online casinos offering demo versions.
✅ Use online casino games to learn the game rather than land-based casinos. 
✅ Claim your winnings very quickly from the table as the dealers quickly place any winnings next to the original bet. 
✅ Use wisely the bonuses for craps parlay. 
✅ Avoid chasing losses – practice walking away from losses.
✅ If you are on a live casino online, contrate entirely on the dealer's move. You can simply play such games on a mobile live casino if you have a mobile phone. 
💥 Remember, the type of games depends on the casino software. Each safe online casino uses software from established game providers. For example, craps Evolution Gaming software offers a stable gaming environment.
How are odds calculated in parlay craps?
An online casino has software that calculates the odds quickly. But, if you are using the decimal odds, it is a bit easy to calculate:
👉 Multiply all decimal odds together to get your multiplier. 
👉 Multiply your bet amount with the multiplier. 
👉 Subtract the original stake to get your parlay odds.
The best parlay strategies for craps In 2023
The idea behind craps parlay bet is to multiply winnings exponentially. That requires mastering some tips and tricks for craps parlay success. This section looks at the best craps parlay strategy you can apply. 
✨ These are top craps strategies that work when you use them correctly. If a two-way craps parlay occurs, do it on the hard 6 and 8. This gives the dealer an impression that you are a great player.
Other types of bets available for craps
One way of knowing how to parlay in craps is understanding the different craps bets. Here are the different types:
🎯 Pass Line Bet: With a house edge of just 1.41%, this is the most popular and most accessible wager to place. It simply means you bet on the shooter to land a 7 or 11 before a 2, 3, or 12 on the come-out roll. If the dice lands on 7 or 11, the pass bet wins, but if it lands on 2, 3, or 12, it loses. The pass stays active on the craps table if it rolls on any other number. 
🎯 Come Bet: You can place these bets only after determining the point on the Pass Line. Typically, in this bet, you are betting on the shooter to land a 7 or 11 on the dice before the come point
🎯 Don't Pass Line Bet: In this bet, you win on a 2 or 3 roll, 2 or 3 rolls. A throw of 12 implies a push bet, and no other number should reappear before a 7 for the player to win.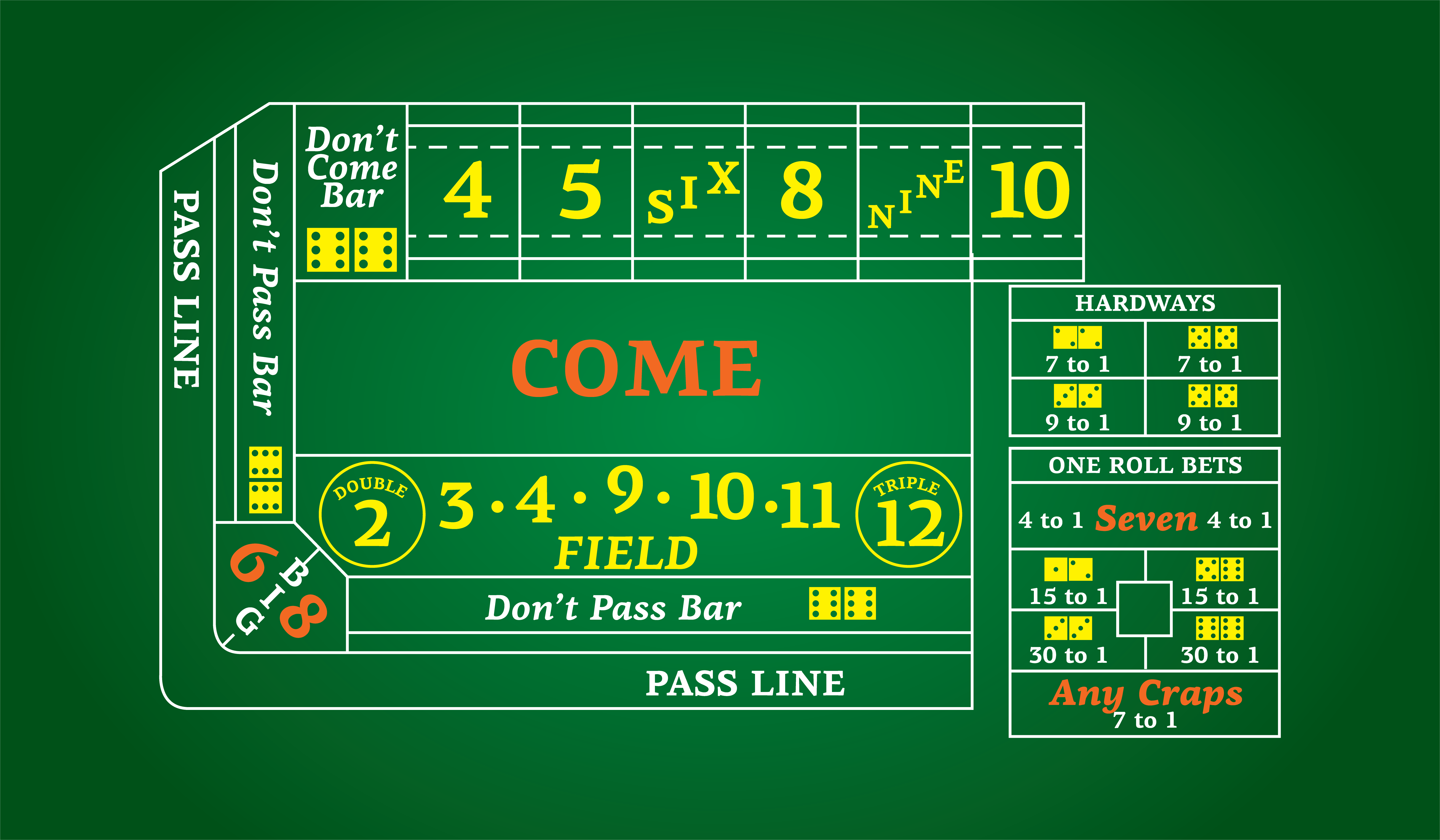 🎯 Hardways Bets: It simply refers to a number rolled the hard way/ both dice showing a similar number. For example, a hard 8 means both dice landing on 4. So, a craps hard 8 parlay bet means wagering on both dice showing the same number severally. A craps Hardway bets parlay payout is possible when the numbers appear before the shooter rolls a 7. In the case of craps parlay hardways, 6 and 8 pay 9:1 while 4 and 10 pay 7:1.
Other bets are Don't Come, Field Bets, Free Odds, and Buy Bets. So, what is the best bet on craps? That depends on your expertise. Choose the best craps bets for your experience.
Great for free play bonuses
Higher returns than single wagers
Correlated parlay potential
Tons of excitement
Fixed odds favor the bookies
Higher risk
Frequently asked questions about parlay betting in craps
Yes. You can easily place craps parlay on mobile devices provided, betting sites have
mobile casino apps
, or you can access the site via a mobile browser.
Two main bets in craps are available. They are hardway parlay and teasers. However, players can also try Round Robin parlay bets.
The best way to protect a parlay on craps is to determine the true odds. Besides, using the bonuses wisely can help protect your parlays.
Scraps have no official strategy. Therefore craps RTP stands at 98.59% on a winning parlay system.
It depends on an online casino. While playing craps online, you can receive your payments via eWallets, cryptocurrencies, or mobile payment methods.
Is craps a top casino game?
While advanced players can term craps as the best casino games to make money, new players on new online casinos can find it otherwise. Throwing the dice is easy, but winning good money requires finding the best craps parlay bets alongside a working strategy.
 The craps dice combinations require practice and understanding of different strategies, including the craps tournament strategy. Above all, read the craps payout cheat sheet, and do not rely on online casino myths, but find facts about craps parlay.