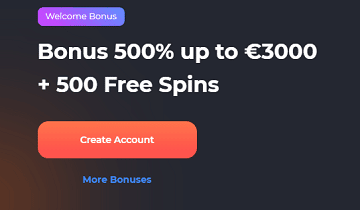 Loyalty programs are at the cornerstone of ongoing promotions at online casinos and Time2Spin Casino makes no exception.
If you have an account with this operator, you will be eligible for the welcome bonus, but also qualify for long-term financial incentives.
The concept of SpinCoins is original and you can only collect them on their platform while playing real money games.
These are offered for free but can be exchanged for bonuses and free spins.
How do the SpinCoins work?
The coin will be awarded indefinitely to new and existing members, based on their activity on the platform. This is one of the most effective ways of rewarding perseverance and commitment, regardless of how successful players are. You could be spinning their wheels of slots, playing table games, or competing against real dealers and still accumulating these virtual points. They act as a currency, which is convertible into real money, through bonuses and free space.
Not all the games on the site are included in this loyalty program, so you need to convert the SpinCoins and focus on selected titles. The good news is that the casino has a huge portfolio of games and among them, you will find a plethora of fun games that can be played on computers and mobile devices.
The best part about accumulating this virtual currency is that you get more of it in the long run. In conjunction with the immediate gratification of deposit bonuses, the coins will work wonders.
Exchange SpinCoins for bonuses and free spins
Time2Spin Casino has envisioned a very simple and intuitive system that allows punters to earn the coins with no effort whatsoever. They are automatically credited to your account, so you simply watch how they accumulate as you play your favorite games. When the time comes, you can convert them for free spins or bonuses, straight on the platform. 
The beauty of SpinCoins is that if you sell more of them, you get a bigger discount. This is a strong incentive for players to wait a bit longer until they convert the virtual currency, so they make the most of it.
Simply visit the shop and then select the amount you want to convert into free spins and bonuses. You will notice that the virtual currency will be subtracted once you place the order.
Time2Spin Casino Welcome Bonuses

Time2Spin Casino Welcome Bonus: 500% up to €3000 + 500 Free Spins
1st Deposit Bonus: 200% up to €1000 + 200 Free Spins
2nd Deposit Bonus: 100% up to €1000 + 100 Free Spins
3rd Depsoit Bonus: 200% up to €1000 + 200 Free Spins
Wagering requirements: 35x (bonus + deposit)
Minimum deposit for the bonus: €25
Time2Spin Casino VIP Welcome Bonus: 600% up to €6000 + 600 Free Spins
1st Deposit Bonus: 250% up to €2000 + 250 Free Spins
2nd Deposit Bonus: 150% up to €2000 + 150 Free Spins
3rd Depsoit Bonus: 200% up to €12000 + 200 Free Spins
Wagering requirements: 35x (bonus + deposit)
Minimum deposit for the bonus: €250